As my wife and I ambled about the Federal Hill neighborhood of Baltimore, MD, we passed a curious looking building with a marquis advertising a magic & comedy show that very evening.
Here are the facts:
Every Friday & Saturday at 9pm (though it really didn't start until 9:30 or 9:45)
$7. Or, to quote the owner, 2 for $14.
2 drink minimum. But they have a couple decent beers for $3, a few OK ones for $4, and some good ones for $5.
We laughed almost the whole time.
So, if you went for the cheapest possible route, you are talking about $13 per person plus tip, and this is not a case of "you get what you pay for". Spencer's comedic timing is on par with his ability to amaze. One moment he is dropping a clever anecdote, the next he is retrieving a purloined twenty dollar bill from within a newly cut orange, then he is hanging upside down and attempting to escape from a straight jacket ala Harry Houdini.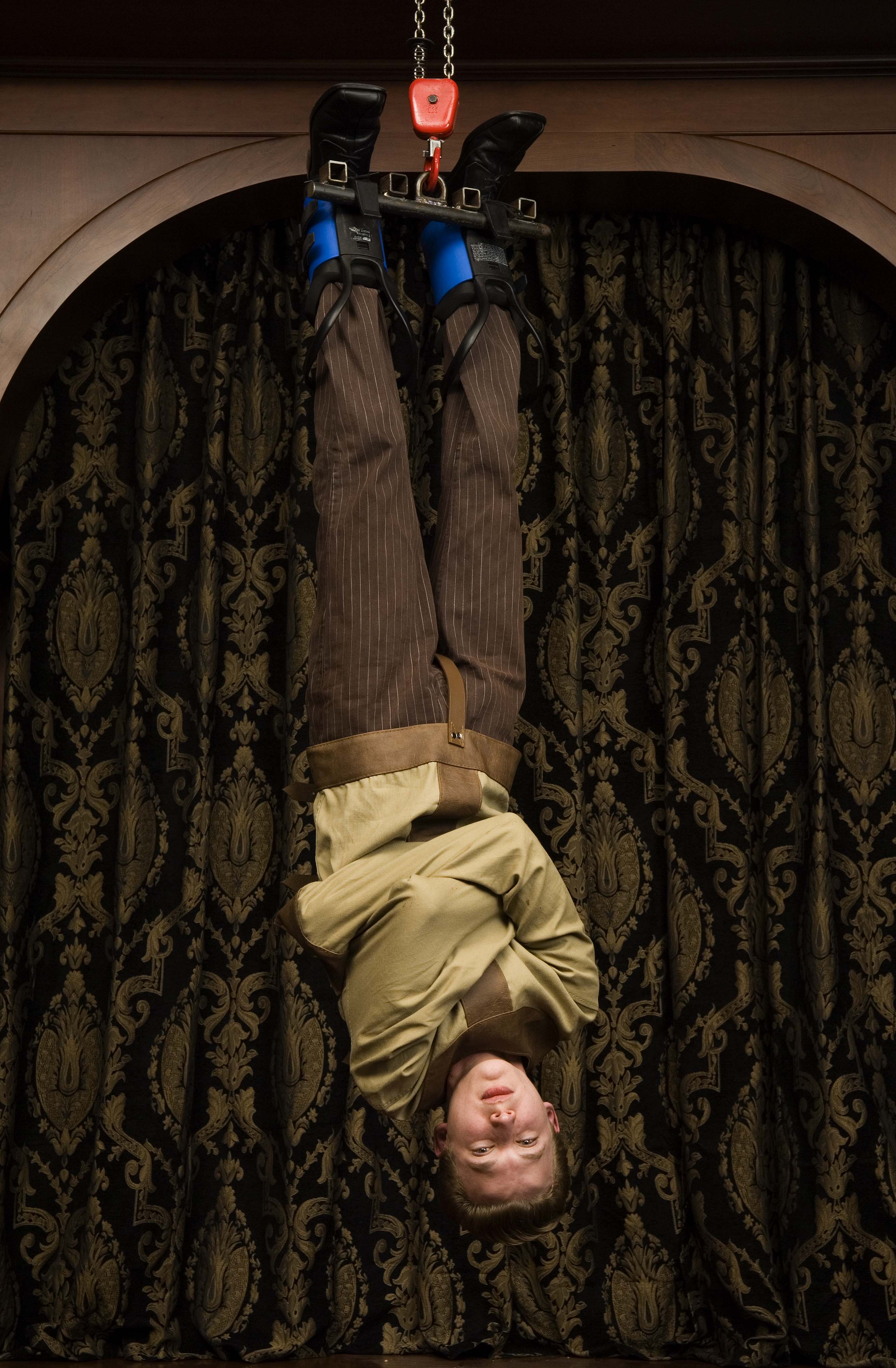 You can barely even see a movie for $13 a person, and most theaters don't have the beer and single malt scotch selection of Illusions.
Be warned, he does call on members of the audience to come up and assist. If you don't want to go on stage, keep your mouth shut about it being your birthday, how far you drove, and please don't go with the kinds of friends that will volunteer you into participating.
You should see this show if you are in Baltimore on a Friday or Saturday night and have $13 plus tip.
You should not see this show if if you are in Copenhagen and only have 2 Euros.